Victory Awards & Promotions LLC
Individual and shared successes help define who we are and who we become. We are passionate about celebrating and recognizing the uniqueness of you and your identity– Your Own Personal Brand.
Create a memorable experience for the people you wish to honor and recognize for being their BEST!
Our professionals are committed to provide YOU with the highest level of personalized service. Go ahead, give us a call!
Featured Item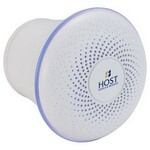 Floating Outdoor Bluetooth Speaker
The Floating Outdoor Bluetooth Speaker can float in a pool or sit on your countertop. The versatile design allows it produce crystal clear sound while floating peacefully in a body of water. With an I...
$24.98 - $31.48